Your Source for Air Compressors in Waco
Waco is a city of industry, home to many companies and organizations that require compressed air and vacuum solutions for day-to-day operations. At Quincy Compressor, we are a leading provider of air compressors and air compressor parts in Waco, TX, serving oil and gas, food and beverage, automotive, farming and other businesses.
At Quincy Compressor, we offer a huge selection of high-quality compressors and compressor parts, and we also offer 24-hour support through a network of local partners. When you want the best, most reliable source for an air compressor in Waco, TX, look no further than Quincy Compressor. Read more about our products and services below.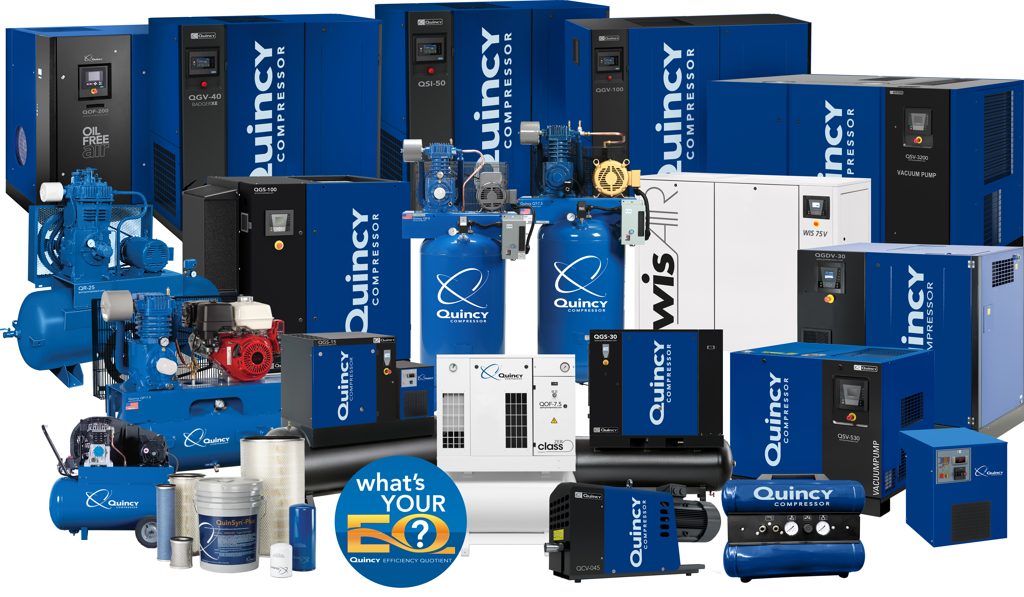 High-Quality Options From Quincy Compressor
Quality matters when searching for air compressors and parts. Quality means durability and long-term performance you can count on. At Quincy Compressor, we offer a wide selection of high-quality compressor solutions, including:
The Leader in Air Compressor Technology
When you need an air compressor in Waco, TX, trust a global leader in air compressor technology. At Quincy, we have nearly a century of experience in this industry, and we are known to deliver products that represent the latest and greatest in compressed air innovation. All of our products are manufactured to deliver the utmost in toughness and durability, ensuring each product performs over the long-term in rugged industrial environments. These are benefits you'll only find when you choose the leader in compressed air products and services — Quincy Compressor.
Quincy Air Compressor Service Locations near Waco, TX
Directions to Our Waco, TX Location
Quincy Compressor is located at 400 Texas Central Parkway, Waco, TX, conveniently off of U.S. Highway 84.
Contact Us to Learn More About Our Air Compressors in Waco
Do you have questions about Quincy air compressors in Waco, Texas? Do you need expert guidance as you weigh your compressed air options? We're always here to help. To learn more about air compressors, air compressor parts or our air compressor repair and maintenance services in Waco, TX, please contact your local service provider. Call 254-776-5122 or fill out an online contact form today.