When you work in the oil and gas, food and beverage, farming or automotive industries, you often need compressed air and vacuum solutions to do your best work on a daily basis. At Quincy Compressor, we are a leading provider of air compressors and air compressor parts in New Braunfels, TX.
When you choose Quincy as your provider, you'll find that we offer an enormous selection of air compressors and air compressor parts in New Braunfels, TX. You'll also enjoy access to 24-hour support and service provided through our network of local partners. This combination of quality products and dependable service is what has allowed us to serve customers for nearly a century. Learn more about what we offer and reach out to us to speak with a representative in your local area.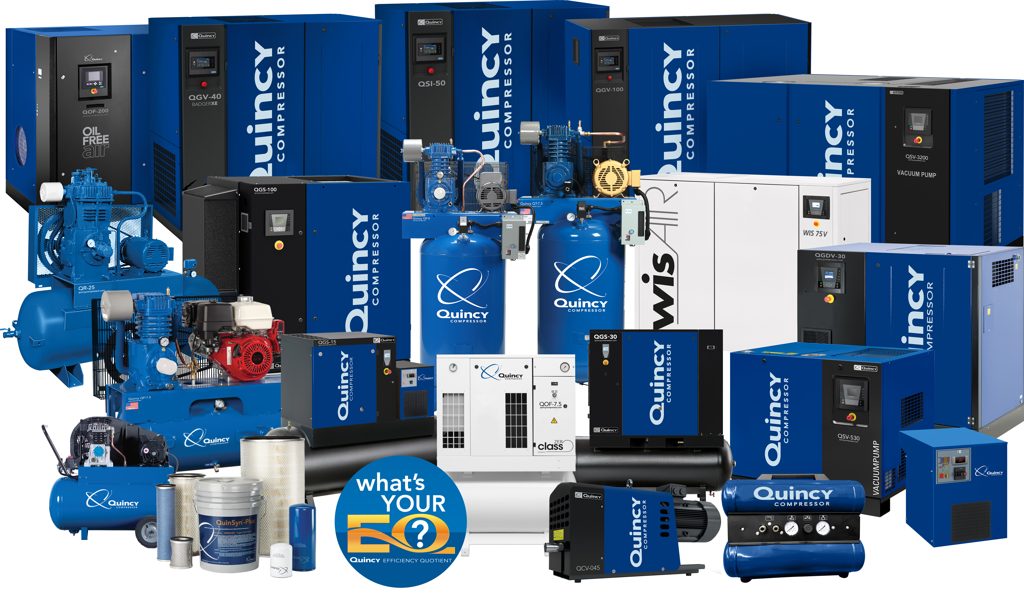 Different Air Compressors for Different Needs
Make sure you're getting the perfect air compressor or air compressor parts to meet your needs. At Quincy Compressor, we offer a large, varied selection that includes:
We Offer a Wealth of Benefits
You'll discover a wealth of benefits when you choose Quincy Compressor as your provider. We are a leader in air compressor technology, which means you'll get the latest and greatest in compressed air innovation when you buy from our selection. Each of our products are designed and manufactured to withstand the rigors of tough, rugged industrial environments. Enjoy these benefits and more when you trust the team and selection at Quincy.
Service Locations near New Braunfels, TX
Directions to Our New Braunfels, TX Location
Quincy Compressor is located at 1379 Wald Road, Suite 3, New Braunfels, TX, nearby AAA Mini Storage and David Ogrin Golf Academy. If heading south on Highway 337, we will be located to the right of the road.
Get Directions
Get the Air Compressor You Need in New Braunfels, TX
Are you searching for high-quality compressed air solutions? Get the air compressor or parts that you need when you shop with Quincy Compressor. We have nearly a century of experience answering questions, providing expert guidance and delivering the best air compressor products to customers across the country.
To speak to a local representative about air compressors in New Braunfels, TX, find your nearest service provider or contact Quincy online today.