Many companies in oil and gas, food and beverage, automotive, farming and other industries need high-quality compressed air and vacuum pump products that deliver reliable performance day-in and day-out. At Quincy Compressor, we offer a range of air compressors in Dallas, Texas, plus air compressor parts and ongoing support for companies and organizations that need it.
When you invest in an air compressor in Dallas from Quincy Compressor, you're securing a tool that will last for years — if not decades. In addition to the quality of our products, we also offer 24-hour support through our network of authorized partners. Find the air compressors and air compressor parts in Dallas, TX you need by trusting Quincy Compressor.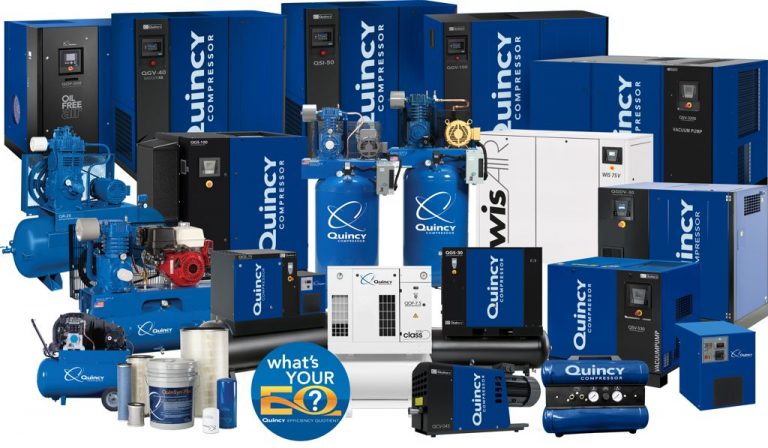 When you need air compressors in Massachusetts and related products, you'll find them in the selection at Quincy Compressor — formerly Scales Industrial of Massachusetts. Our full product line includes:
When you browse our selection, you'll find products from leading industry manufacturers. We choose to offer products from these leading brand names because they are proven to deliver the quality, durability and long-term value your customers expect and need from their investments in air compressors and similar equipment.
Get in Touch to Find the Right Air Compressor For You
Are you ready for the power and performance of air compressors from Quincy Compressor? We serve our customers through a network of local partners who can help connect them with the perfect product and provide needed support well after the purchase is complete. We also offer air compressor parts in Dallas, TX if you need to maintain or repair an existing tool. Either way, we're always here to help.
Service Locations Near Fontana, CA