A number of businesses in various industries throughout the Richmond area need compressed air and vacuum solutions to complete their work each day. At Quincy Compressor, we proudly serve oil and gas, food and beverage, farming and automotive companies, plus others, with a huge selection of air compressor and air compressor parts in Richmond, VA.
You'll find a wealth of product options at Quincy, and you'll also discover 24-hour sales and support provided through a network of local partners. You should demand the best in air compressor systems in Richmond, VA, and you'll get the best when you trust the team at Quincy.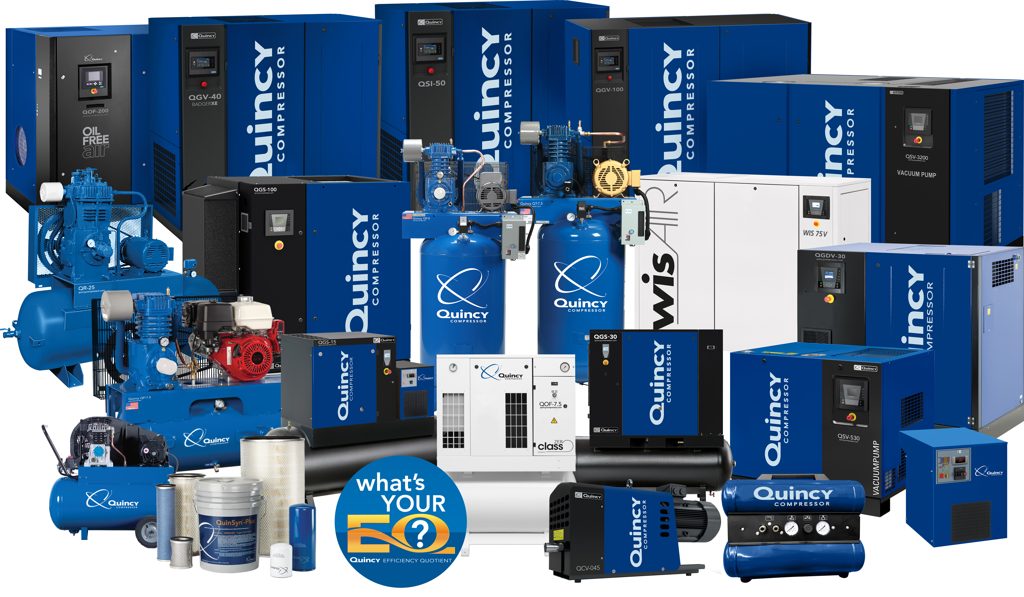 A Solution to Meet Every Air Compressor Need in Richmond
What do you need from an air compressor? At Quincy Compressor, we offer a wide selection so you can always find the perfect solution. We offer the following types of air compressors:
Why Quincy is The Best Option for Air Compressors in Richmond
You have plenty of compressed air options in Richmond, VA. What makes Quincy your best option? We are a global leader in air compressor technology, which means you're getting innovative products with each purchase. Everything in our product portfolio is designed and manufactured to perform reliably, even in rugged industrial environments. Enjoy each of these benefits plus many others when you trust Quincy as your provider of air compressors in Richmond, VA.
Quincy Air Compressor Service Locations near Richmond, VA
Contact Your Local Quincy Compressor Service Provider Today
Do you have questions about air compressors in Richmond? Need expert guidance as you consider different air compressor parts? We're always here to help. At Quincy Compressor, we can provide the answers and expert guidance you need backed by nearly a century of industry experience.